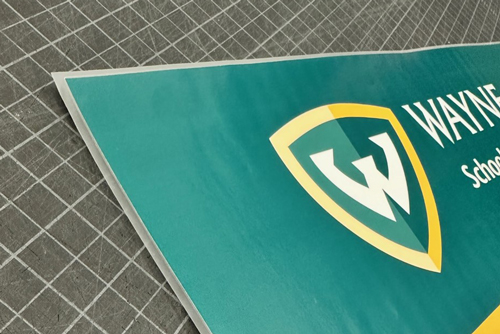 Laminating is the process of applying a film to either one side or both sides of a printed document. We use a hot-melt lamination- a process that heats up the film and adheres it to the media. The use of lamination serves many useful purposes to preserve and protect your media.
For smaller sheets, the lamination is glossy. For large posters, the lamination has a matte finish to it.
Please be advised, paper weights 18#- 20# cannot be laminated due it being too thin.
Large-format posters, basic paper, semi/high gloss, fabric, tyvek, indoor banner and canvas cannot be laminated. The only large-format paper that can be laminated is heavyweight.